The following is from MyHeritage.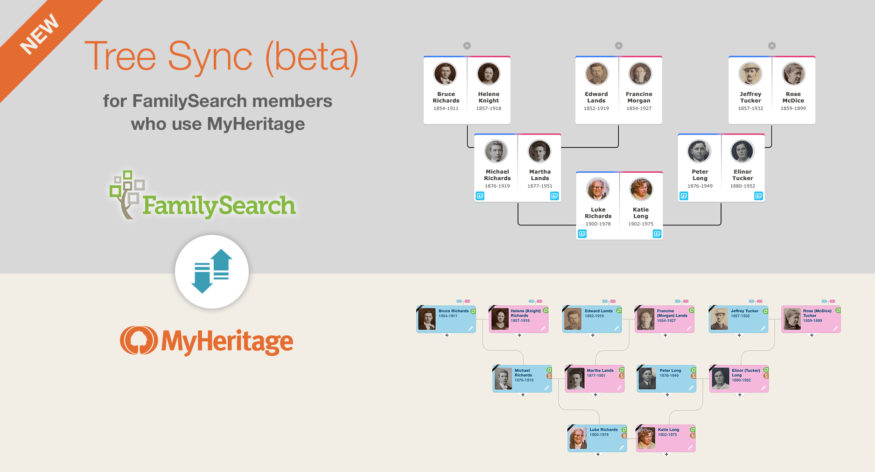 New FamilySearch Tree Sync (beta) allows FamilySearch users to synchronize their family trees with MyHeritage
For the past 2.5 years, MyHeritage and FamilySearch engineers have been developing together a unique feature — FamilySearch Tree Sync — that allows members of the Church of Jesus Christ of Latter-day Saints (LDS) to easily and accurately import a portion of their tree from FamilySearch into MyHeritage, and then keep their MyHeritage and FamilySearch trees synchronized. This feature is now released in a limited beta, and volunteers who are LDS members are invited to try it out.
Learn more »