The following is from FamilySearch.
Thank You for Helping to Fuel the Find
*

!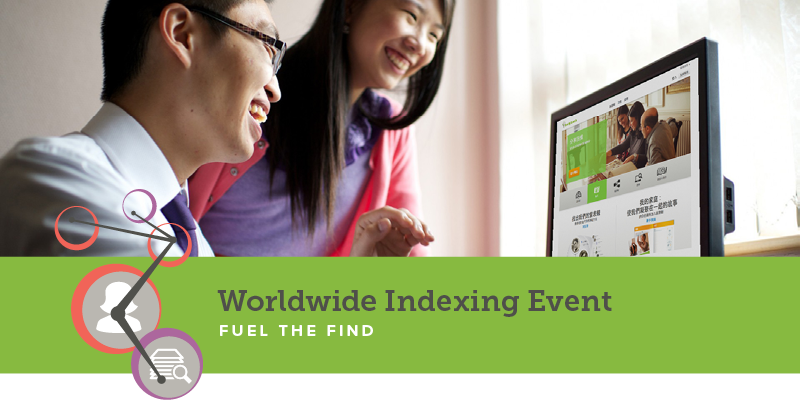 Thank you for participating in the Worldwide Indexing Event! 82,039 volunteers joined together from all over the world to help "Fuel the Find."* Several milestones were achieved this week, including 12,251,870 records indexed and 2,307,876 records arbitrated. Click here to see what else was accomplished across the globe.

Thank you especially to those of you who used your language skills to help index French, Italian, Portuguese, or Spanish records. The need for indexed records in languages other than English will continue well into the future. If you or others you know are fluent in one or more these languages, we need your ongoing help to "Fuel the Find" for people worldwide who are looking for their ancestors.

If you choose to continue indexing in English only, please know that your efforts are equally needed and appreciated!

Again, thank you for your efforts to make records searchable. Share the participation badge below with your friends on social media to let them know you helped "Fuel the Find." You are making a huge difference for people around the world!


Sincerely,
FamilySearch indexing

*What does it mean to "Fuel the Find"? Indexed records are like the fuel that gives FamilySearch.org the power to connect people to their missing family members. Every name you index adds another drop of precious fuel that can help others find their ancestors.