The following is from FamilySearch.
Come Help "Fuel the Find*" Around the World!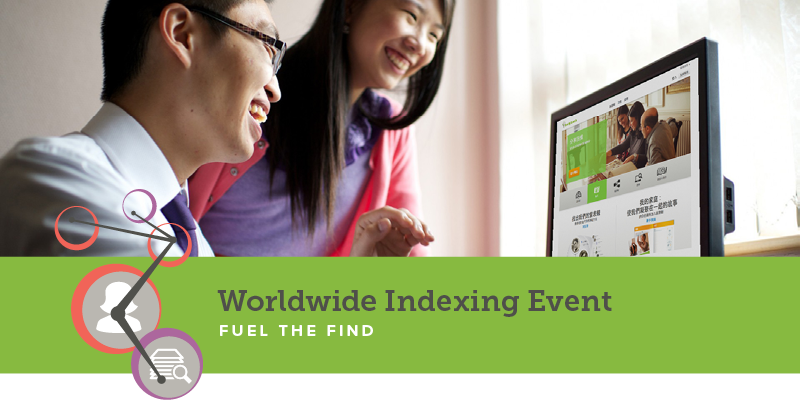 The week-long Worldwide Indexing Event begins TODAY! Volunteers around the world will join together to index records in English, French, Italian, Portuguese, Spanish, and other languages. Invite someone you know to help reach the goal of 100,000 volunteers and "Fuel the Find"* for others. To avoid any possible system slowing, try downloading your batches ahead of time.


Click Here If You're In!

Sincerely,
FamilySearch indexing

*What does it mean to "Fuel the Find?" Indexed records are like the fuel that gives FamilySearch.org the power to connect people to their missing family members. Every name you index adds another drop of precious fuel that can help others find their ancestor.