The following is from FamilySearch.
New Indexing Program: Tablet Support and the New Learning Experience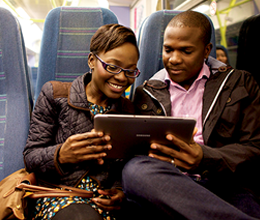 Are you getting excited about the new indexing program coming later this year? We are! You will soon be able to index on your tablet through your Internet browser. There will also be a new learning experience to guide you through the indexing process. Read this article to learn more about these exciting features.
Meet the Indexer
Thousands of indexing volunteers make the world's records freely available. Get to know the indexers of FamilySearch! Who are they? What makes them tick?
Am I Really a Beginning Indexer?
Record Matching: An Essential Step
What Is Your Indexing Language?
Your native language skills will help millions of people from distant lands discover family connections.
Obituaries FAQ
Amazing progress has been made in understanding these quirky records. Here are a few answers to your commonly asked questions.
RootsTech 2014 Recordings
Were you unable to attend RootsTech? Would you like to watch Elder Anderson, Elder Foster, or Elder Packer's presentations? Recordings are now available!
Thank You
"I really appreciate the arbitrators who have been diligent in learning to arbitrate. None of what I index would be useful without them. Thanks."
- Susan
FamilySearch Indexing Statistics

1,146,272,608


Total Records
Completed

207


Current
Projects

42,666,472


Total Records
Completed in 2014

121,651


Contributors
in 2014