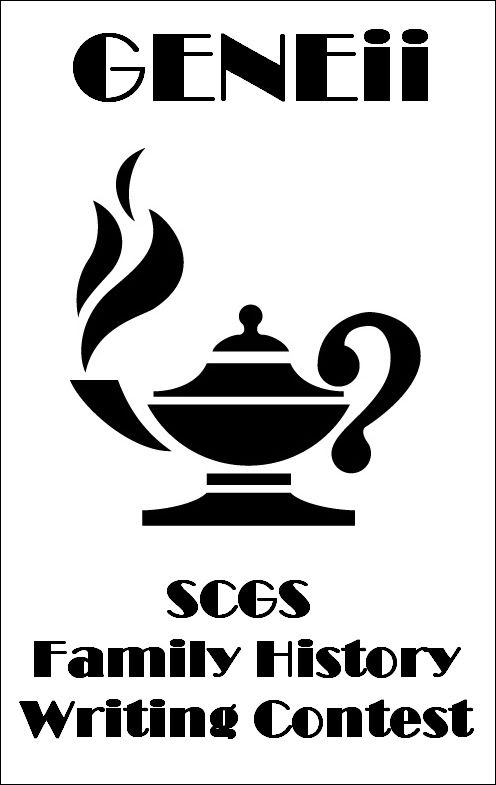 The following is from the Southern California Genealogical Society.
FAMILY HISTORY WRITING CONTEST
DEADLINE REMINDER
NOW is the time to write your family's history. Submissions are still being accepted for the 2015 GENEii Family History Writing Contest. Contest closes on

December 31, 2015

. Complete contest rules can be
found here
and a brochure can be
downloaded here
. Cash prizes are awarded in two categories: articles (1000 to 2000 words: $200, $100, and $50) and Category 2 (under 1000 words: $100, $50, and $25).